April 2019
CONGRATS to our very own: James Binford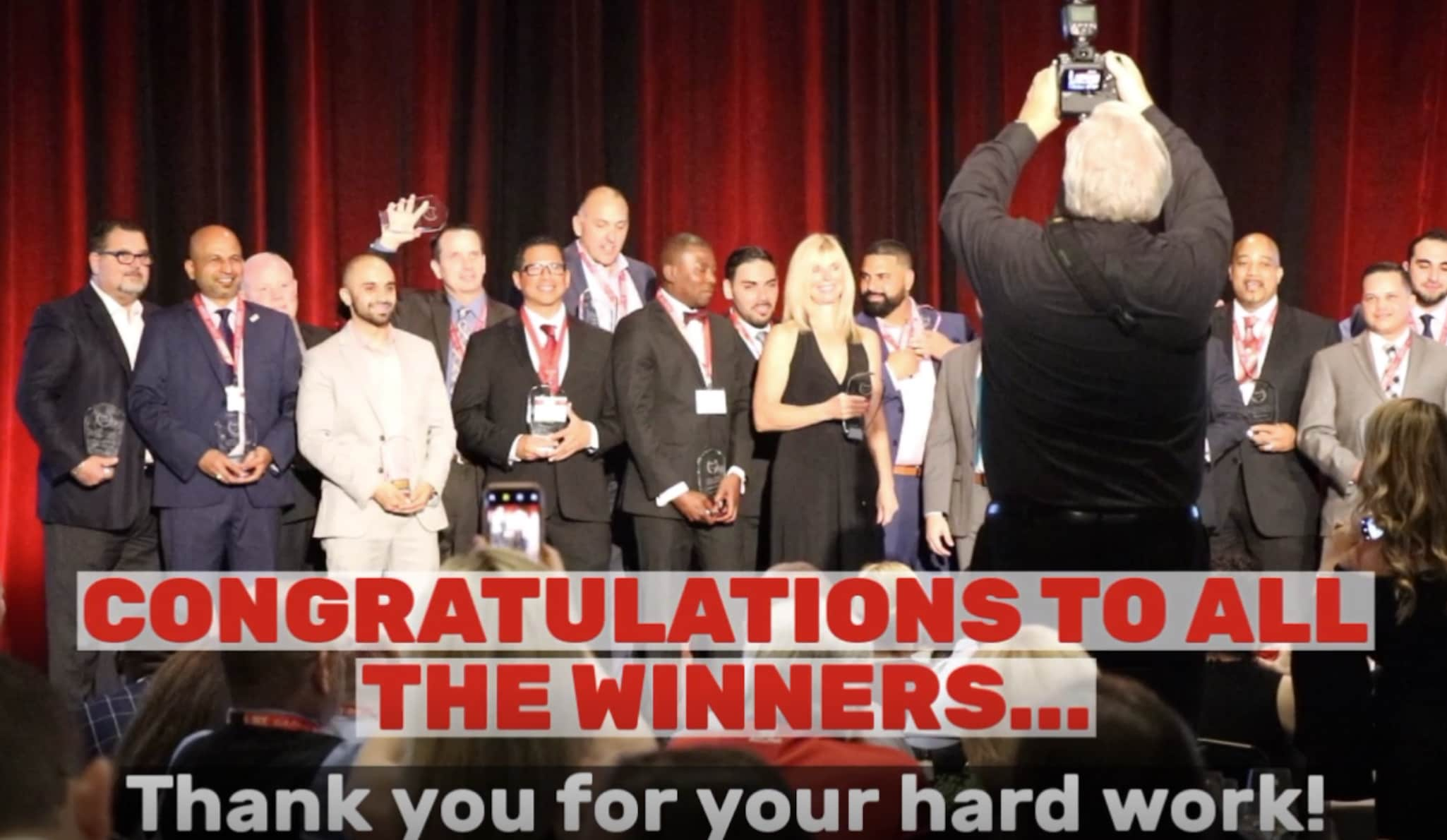 Every year, the top Sales and Service Advisors from throughout Absury Automotive Group are honored at our Most Admired event! The Most Admired Award is a recognition reserved for the top 5% of our Sales and Service Advisor team members, and these dedicated professionals are a great example of commitment to customer service and guest experience. A HUGE Congratulations goes out to the following Acura of Austin North team members:
SALES AWARD Recipients: Payam Afshari, Tremaine K. Burris, Timothy Sechrest, Amarea A. Liner, James E. Steel, Jr., Youness Jirani, Sterling T. Moody, Jr., Gina M. Neely, Susan F. Najjar, and James A. Binford .
TOP PRODUCER CLUB (Domestic): Richard Ancheta 
300 CLUB BRONZE: James Binford 
SERVICE AWARD (Import): Rey J. Moore 
While all of the sales and service representatives at Asbury are the best in our field, these super awesome winners have gone above and beyond to contribute to the success of our dealerships and we are so happy that we're apart of such and amazing automotive group. This year, winners were treated to a two-night, all expenses paid trip to Orlando's Hyatt Regency Grand Cypress Resort for the winner and their special guest. The event culminated with a dinner and awards ceremony hosted by the Asbury Executive Team. Congratulations to all the winners of Asbury's Most Admired 2019!
2019 NSX Available to Order NOW!
September 27, 2018
The 2019 Acura NSX
is now available to order in Thermal Orange Pearl (or the color of your choice). Featuring enhanced performance capabilities and vibrant new interior and exterior color options, it's beyond breathtaking. Interested? Give us a call at 866-749-0497.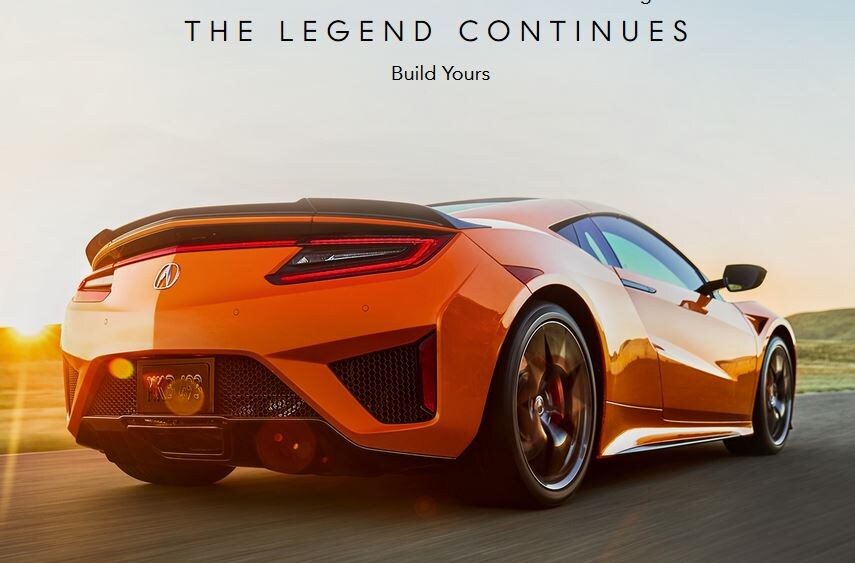 Honda Day of Caring at Central Texas Food Bank

June 2018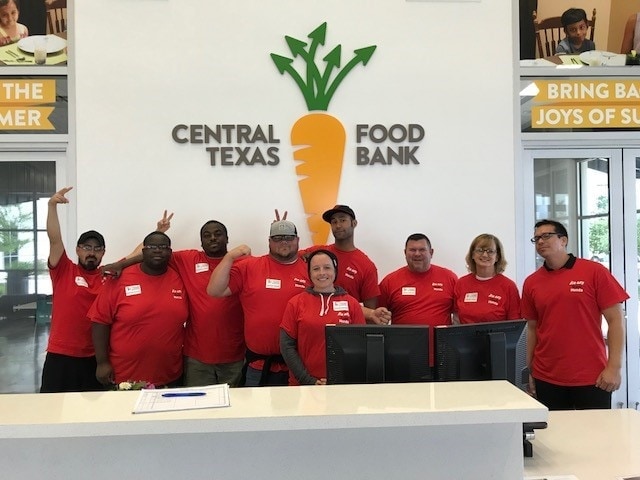 For Honda ay of Caring, 10 volunteers from
Acura of Austin North 
went to the Central Texas Food Bank and made over 1000 meals to help feed low-income children and summer youth groups. This was a great team building opportunity and a great way to help those in need in our community.
Many thanks go out to: Zack Harper, Jason Gaudin, Marilyn Viera, Victoria Scheible, Kenneth Jones, Eric Brito, Orlando Rodriguez, Stepheon Robinson, Dorian Bass.
A Day of Fun with the Ice Bucket Challenge

June 2018


We are about more than just selling cars. We like to have fun and get our customers involved too. Who do you think won our recent "Ice Bucket Challenge???"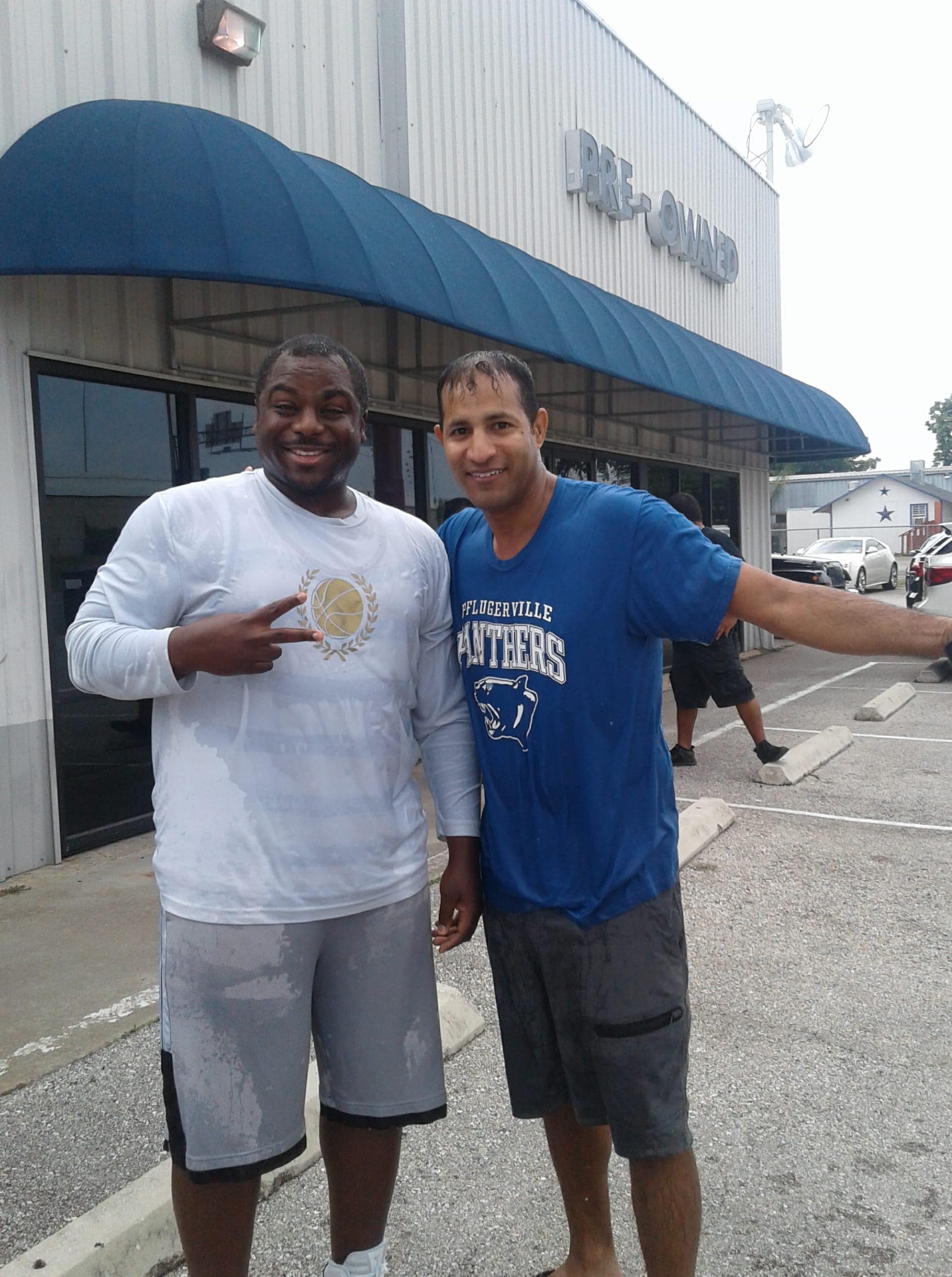 Watch Videos of the Action Here: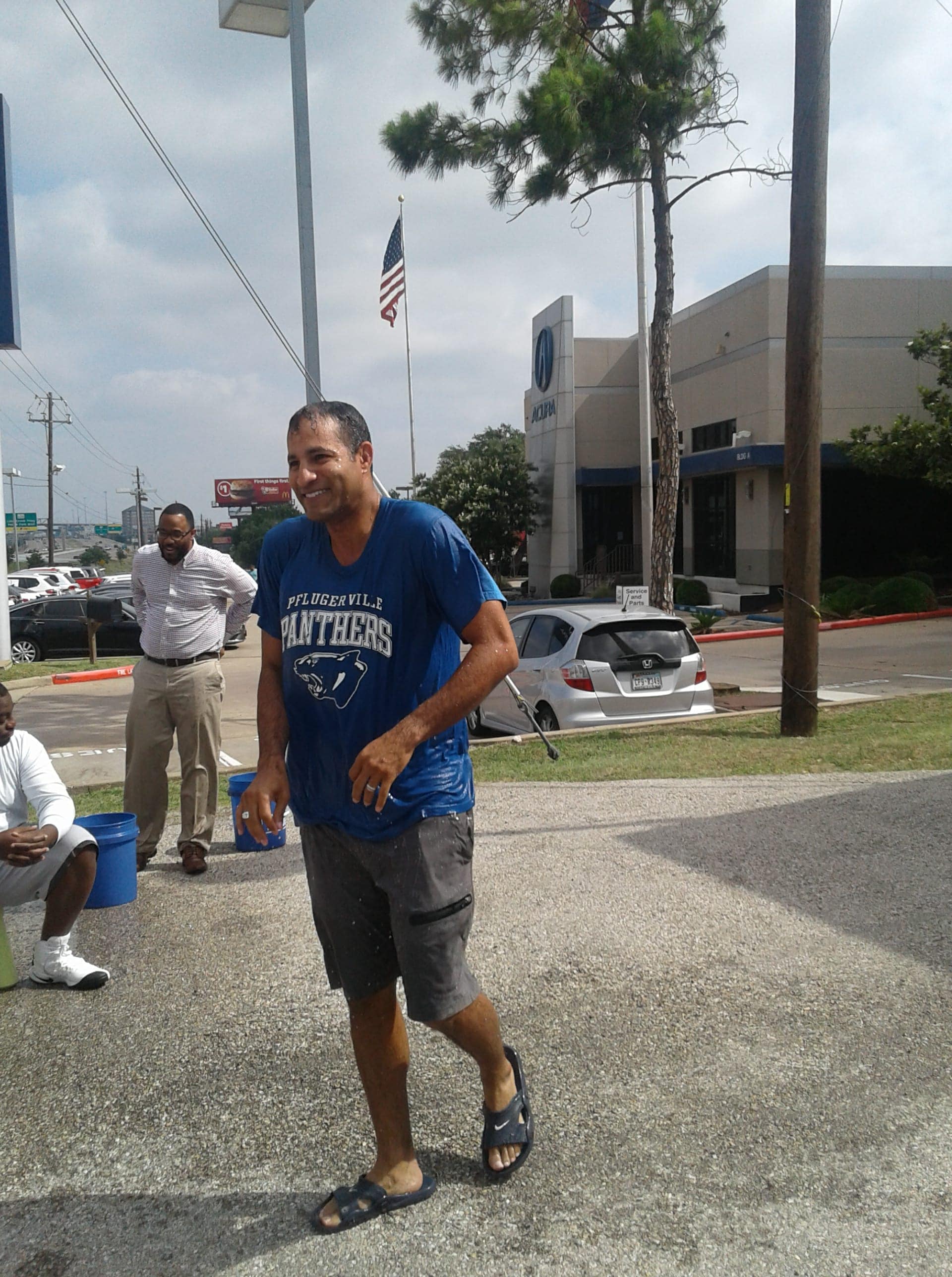 We Just Won Fun Prizes From Main Event 
February 2018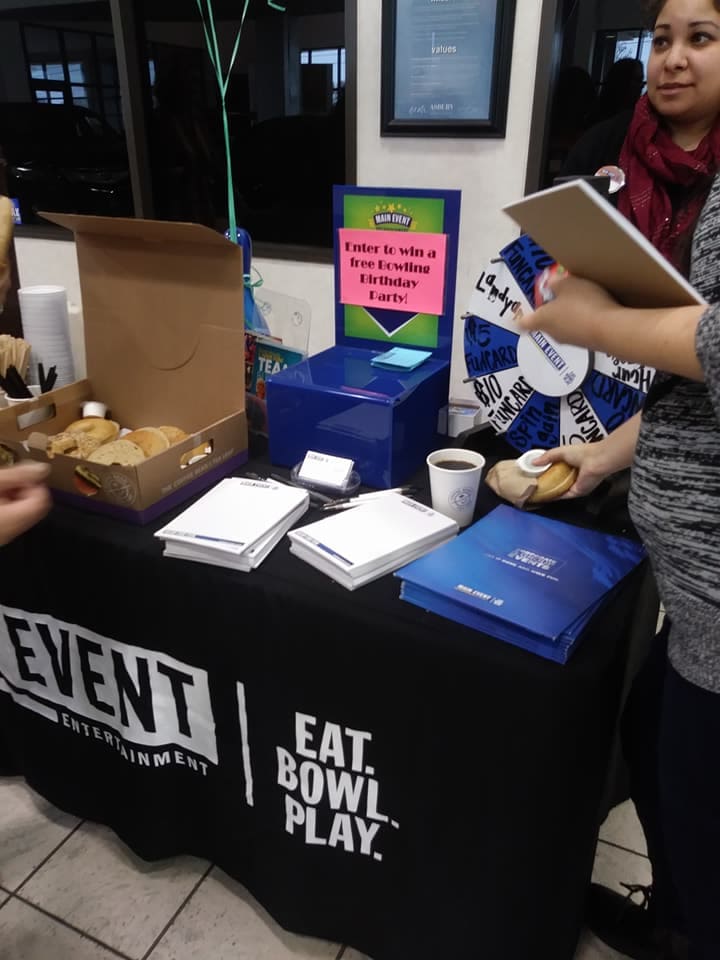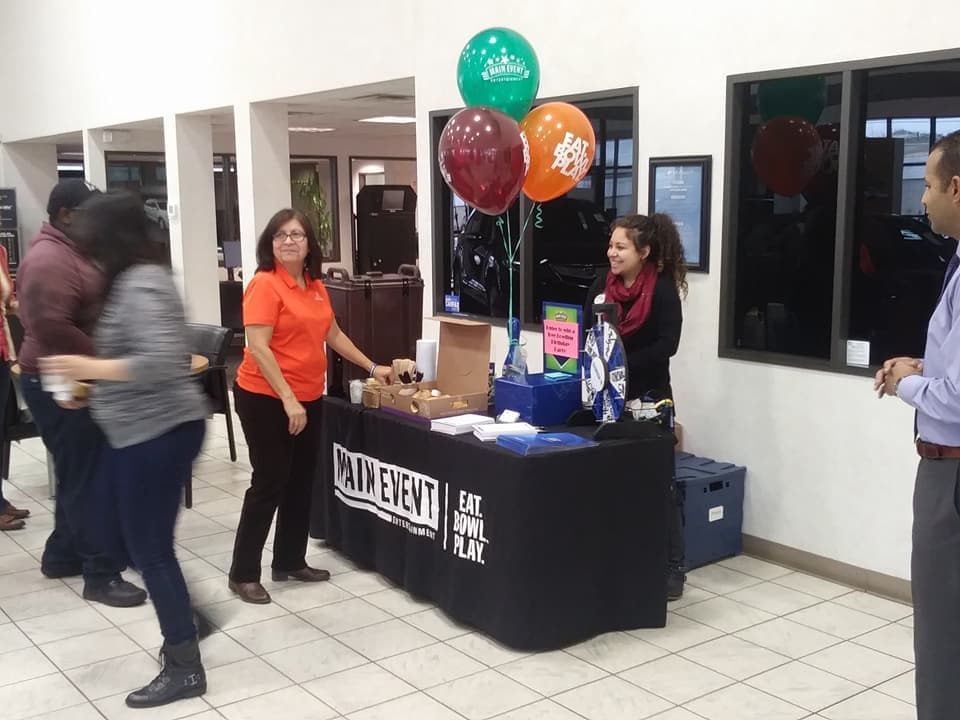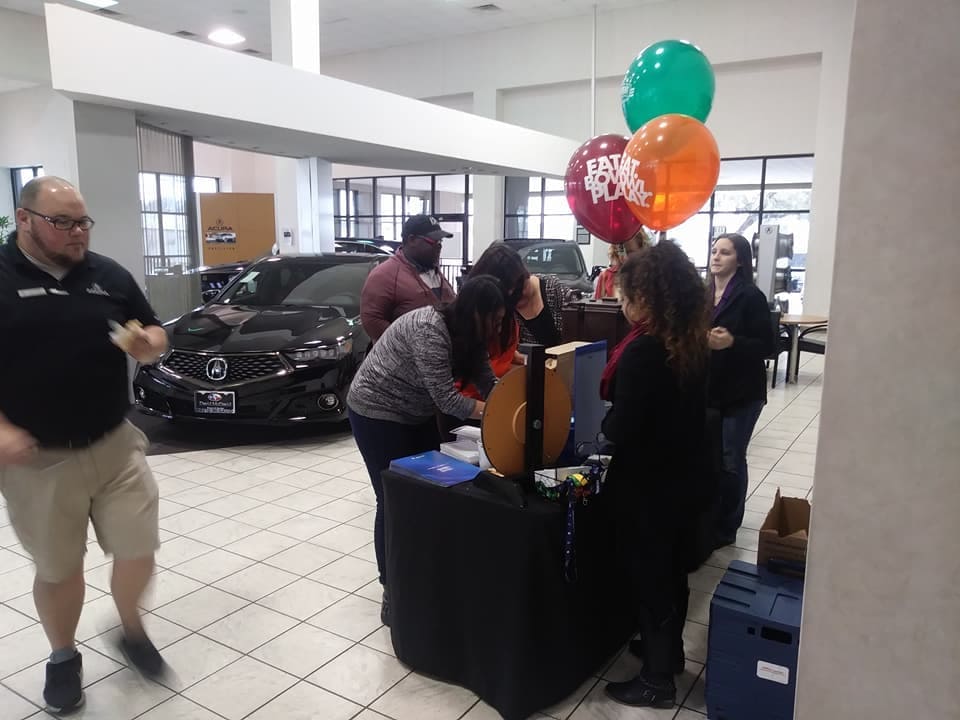 The 2017 Acura NSX Tours Austin, TX

September 2017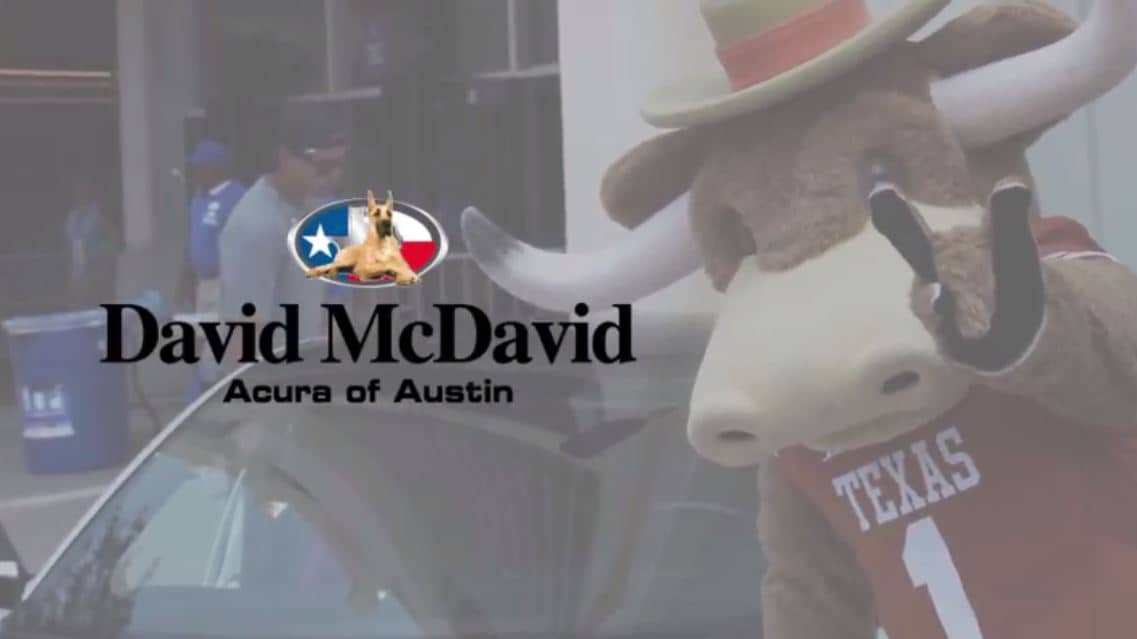 Central Texas Acura Dealers, including Acura of Austin North spent a little time showing off the awesome 2017 Acura NSX at special events and key locations throughout the Austin area.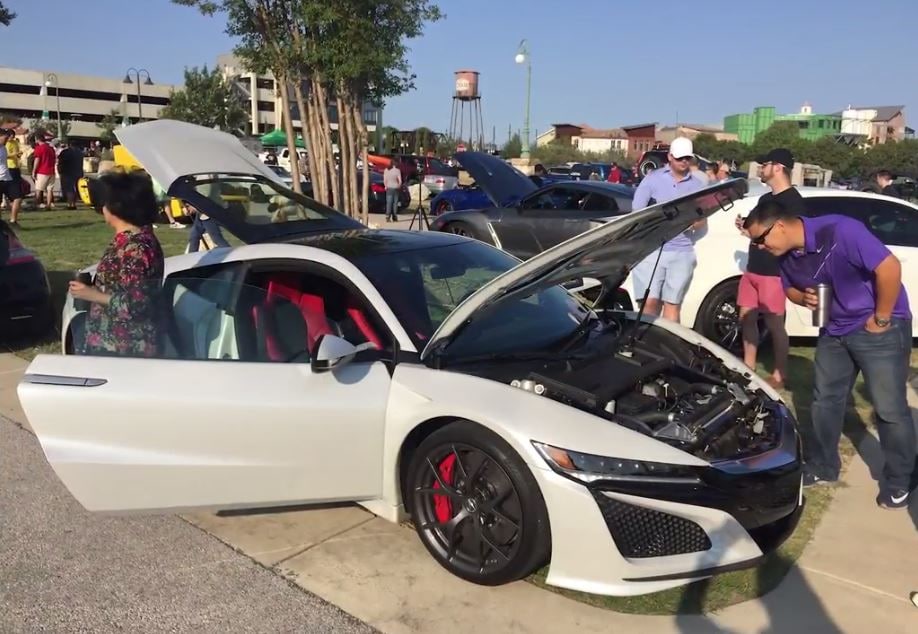 Please Give What You CAN! We are accepting canned goods and clothing to support the families in Houston who were affected by the hurricane!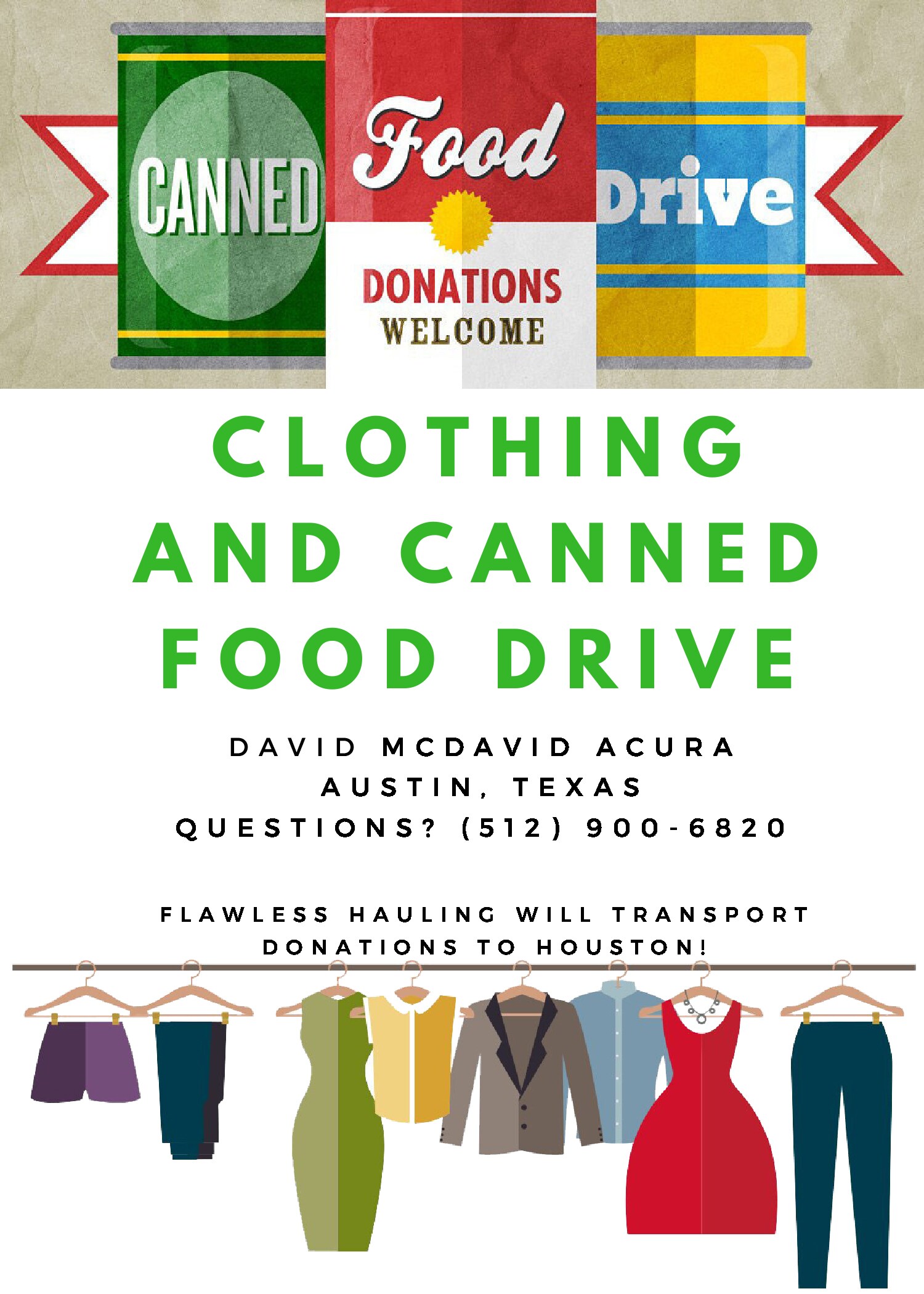 Volunteering for a Cause at Central Texas Food Bank

#TeamHondaCares
June 14, 2017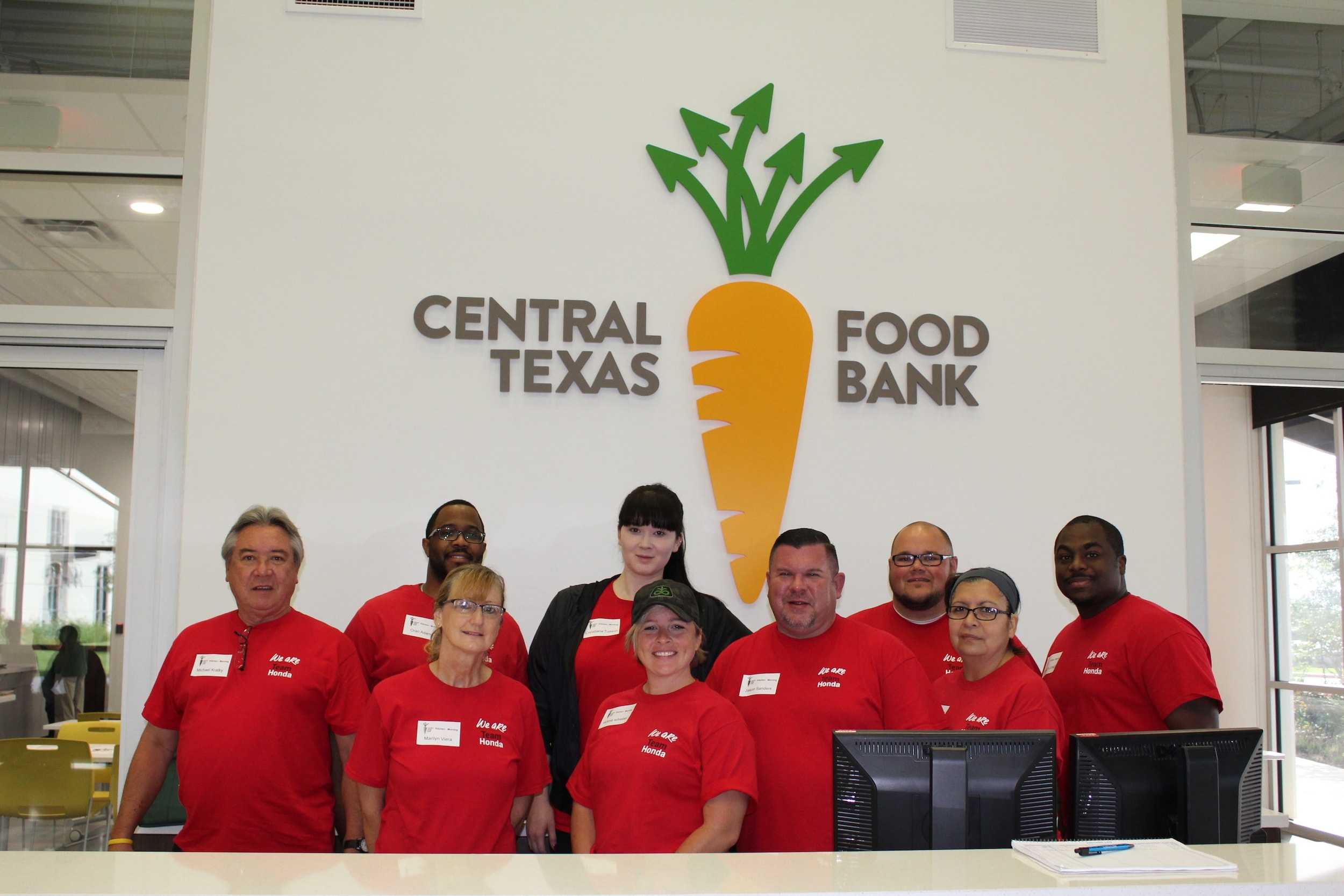 Acura of Austin North in Austin Sponsors the Seedling Foundation
March 20, 2017


We Celebrate the Awesome Women of our Team
March 1, 2017



We Are Donating to the National Breast Cancer Foundation
Shop for a Cause During Our Pink Ribbon Event
October 2016

Acura of Austin North
 will be donating funds to the
National Breast Cancer Foundation
during Cancer Awareness Month! For all new and used car sales that take place between October 17th and October 22nd, 2016, we will donate a portion of the proceeds to this wonderful charity.
Founded in 1991 by Janelle Hail, a brave survivor of breast cancer, the NBCF's mission is to help women from all over the world by providing education about breast cancer and the importance of early detection and treatment. They seek to inspire hope and support to women dealing with this awful disease. NBCF even provided mammograms at no cost to women in all 50 states and is known as one of the most recognized and respected breast cancer charities in the world.

If you are in the market for a new or used vehicle, 
Acura of Austin North
 should be your first and only stop. Not only will we get you on the road in a car you love, but your purchase will help deserving women in need.

Technician Appreciation Breakfast


The Acura of Austin North team had a wonderful time showing appreciation for our service technicians with breakfast this morning. A little thanks always goes a long way and we truly appreciate the dedication and service we receive every day from our service awesome team!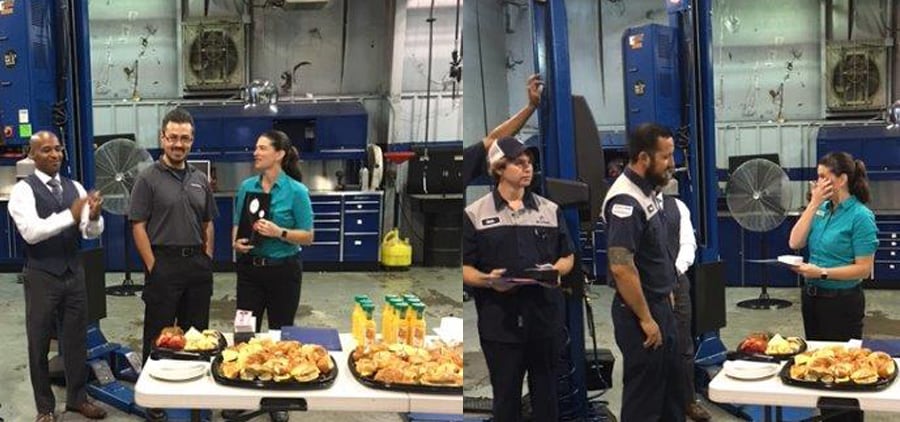 Acura Austin Sponsors the Texas Humane Heroes Organization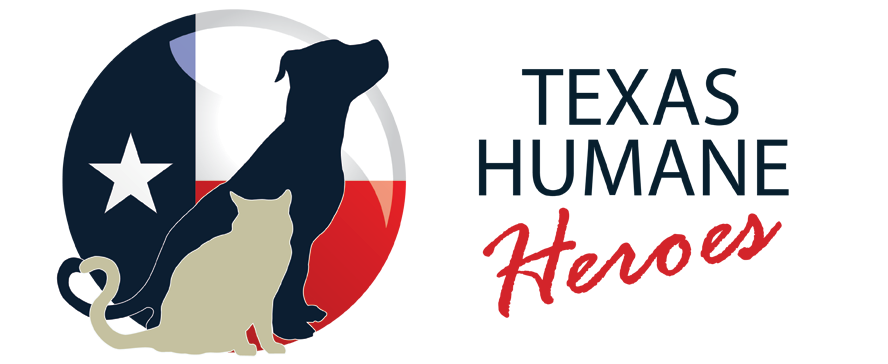 In honor of Honda National Week of Service, 
Acura of Austin North
 is hosting events from June 10th-June 19th and will sponsor the Texas Humane Heroes, an organization that finds loving homes for dogs and cats rescued from over-crowded local municipal shelters. With your help, we can save these animals and prepare them to be adopted into a loving home.

  EVENT SCHEDULE

(All events will be held in the new car showroom of Acura of Austin North)
FRI, 6/10 - SAT, 6/11 (10AM-2PM):
Adoption Event
MON, 6/13/16 (11AM-12PM):
Puppy Play Day
THURS, 6/16/16 (12PM-1:30PM):
Fun Kissing Booth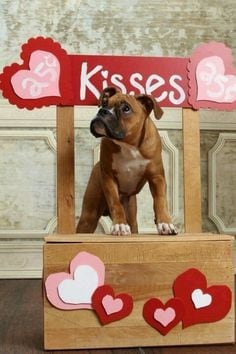 Additionally, we are encouraging our customers to assist the Texas Humane Heroes with the following donation types:
Monetary (of any amount)
Blankets and or Sheets
Dog and Cat Toys
Towels
Cleaning Supplies, such as Bleach, Dish Detergent etc
Time (Volunteer)
See you there!!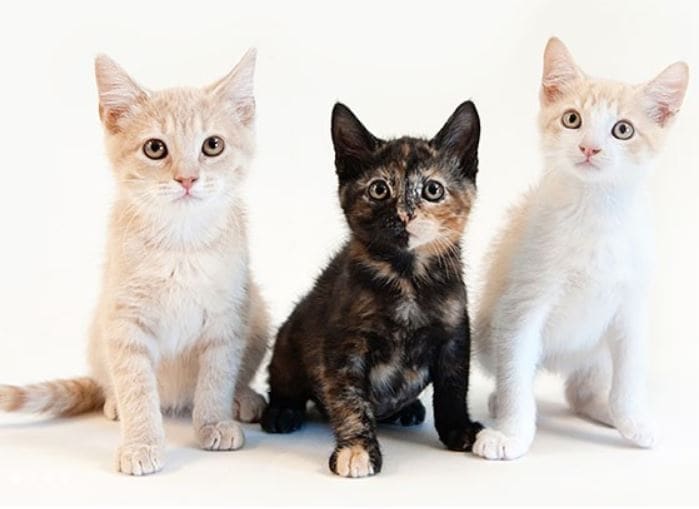 ________________________________________________________

Join us in Collecting Canned Goods for the Central Texas Food Bank



Information coming soon!

__________________________________________________________

Acura of Austin North
 wins 2015 Dealership of Distinction Award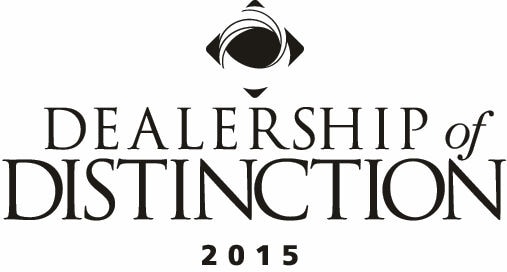 Dealerships of Distinction are recognized for achieving excellence in client treatment, sales and service performance, facility, and finance. The extraordinary performance required to earn the award aligns with Acura's vision to deliver exceptional experiences to its luxury clients. This annual award is Acura's highest honor, and it is presented only to its dealerships that demonstrate total operational excellence. We are honored to have been chosen by Acura and we encourage you to visit our showroom to experience our outstanding customer service for yourself. 
Community Schedule!
* Indicates a required field
Hours
Monday

9:00AM-7:00PM

Tuesday

9:00AM-7:00PM

Wednesday

9:00AM-7:00PM

Thursday

9:00AM-7:00PM

Friday

9:00AM-7:00PM

Saturday

9:00AM-7:00PM

Sunday

Closed